Speak Your Success To Life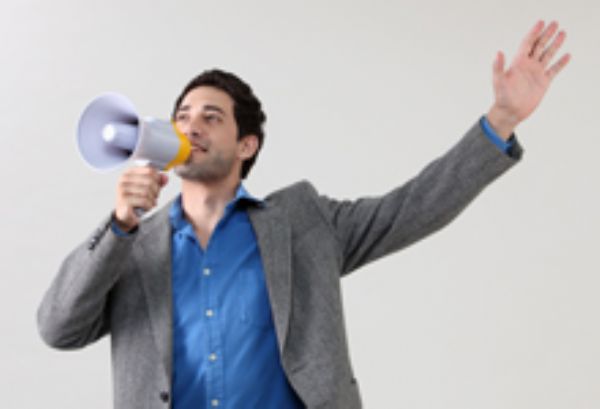 Speak Your Success To Life
SKU#: EB02
WHEN GOD WANTS YOU TO SPEAK HIS WORD! HE DOESN'T LOOK AT YOUR LIMITATIONS! HE DOESN'T LOOK AT YOUR HARD CONDITIONS! GOD WANTS YOU TO BE LED BY WHAT THE WORD SAYS! NOT JUST ANY WORD, BUT THE SPOKEN WORD OF GOD! INSTEAD OF BEING DISCOURAGED, YOU CAN STIR YOURSELF UP BY DECLARING GOD'S WORD! IF YOU WANT SUCCESSFUL BLESSINGS, YOU NEED TO SPEAK UP! BY GOD'S WORD!
You don't need to live ANOTHER DULL DAY! Because you can use your mouth to SPEAK YOUR SUCCESS TO LIFE! Instead of listening to depressing thoughts from the devil, you can open your BIBLE AND SPEAK GOD'S GREAT PROMISES for your future. There is a POWERFUL, INVISIBLE, SUPERNATURAL REALM that can be reached ONLY THROUGH YOU SPEAKING GOD'S WORD OF SUCCESS! GOD has PLANNED for HIS SONS AND DAUGHTERS to Think, SPEAK, and act as JESUS DID!
Go get your Bible and look up Deuteronomy 30:14, underline it please.
READ IT WITH ME
But the word is very near you, in your mouth and in your mind and in your heart, so you can do it. Deuteronomy 30:14
JESUS came to show us what it is like to live A LIFE DEVOTED TO GOD. JESUS WANTS you to continue SPEAKING GOD'S LANGUAGE, which is FAITH. Hallelujah! THE WORD OF GOD IN YOUR MOUTH IS ALIVE! It is the SEED to SPEAK YOUR SUCCESS TO LIFE! Your conversation must be FILLED WITH HIS WORD! And you must ACT ON IT! AS A CHILD OF GOD, You are a man or woman of SPEAKING POWER, AUTHORITY AND DOMINION. Many Christians today place limitations on JESUS because they see only through natural eyes.
But there is One Who stands beside you and will bring HIS MIGHTY POWER into your circumstances. And the things that seem hopeless and impossible with man or woman are POSSIBLE WITH GOD! JESUS HIMSELF lived and operated in a POWERFUL SUPERNATURAL DIMENSION where His eyes were not focused on the circumstances and situations in the natural world. JESUS worked from the unseen realm. You see, there are two systems of operation on Earth, GOD'S SYSTEM and the world's system. It's true GOD HAS A SPEAKING SYSTEM. Now, let me ask you a question? Do you believe GOD HAS PLEASURE IN PROSPERING YOU?
Say, YES! Well, as a Believer you have SPEAKING POWER available to you that the world cannot understand. So DON'T BE AFRAID to live a life that is pleasing to GOD! GOD has given you the CREATIVE ABILITY TO SPEAK things into existence. And GOD loves to hear HIS OWN WORDS coming out of your mouth. You see, GOD created a SUCCESS SYSTEM that starts with HIS WORD.
Go get your Bible and look up Isaiah 65:24, underline it please.
READ IT WITH ME
And it shall be that before they call I will answer; and while they are yet speakingI will hear. Isaiah 65:24
Also look up 2 Corinthians 3:12, underline it please.
READ IT WITH ME
Since we have such [ glorious ] hope ( such joyful and confident expectation ), we speak very freely and openly and fearlessly.
2 Corinthians 3:12
You have to KEEP YOUR FAITH SPEAKING ACTIVE and ALIVE because if you don't, you may be stuck in bondage going nowhere. YOUR NEW WAY is to LEARN HOW to SPEAK WORDS WITH GOD'S AUTHORITY that will OPEN DOORS that have been closed to you. GOD'S SUCCESS FOR YOU is backed up by HIS WORD. But you are the one that has to SPEAK IT TO LIFE. You are the one that has to SPEAK BLESSINGS AND PROSPERITY IN YOUR DIRECTION. You see, you don't have time to be a weak person not spiritually READY TO SPEAK. Once you RECEIVE THE GOOD NEWS you must be in AGREEMENT WITH THE WORD, AND SAY IT!
Because what
YOU SAY
sooner or later you will attract. So don't sit back and wait for opportunities, you can create them by
SPEAKING THEM TO LIFE IN THE NAME OF JESUS!
You may not see it today. You may not see it tomorrow. But, as long as
YOU'RE WITH GOD AND HE IS WITH YOU
,
YOUR SUCCESS
is looking for you. Because your
CONFESSION
in the spirit realm sets you up to
PROSPER
by
GOD'S WORD.
Yes! When you
KEEP CONFESSING HIS WORD OF SUCCESS
something begins to happen inside you, and soon you desire
GOOD THINGS
you never even thought about before.
GOD
is delighted when you
PROSPER
, that's
HIS WILL
not just you barley get by until the economy gets better.
GOD WANTS YOU TO SPEAK YOUR SUCCESS TO LIFE!
Today! Right Now! Don't Wait! Set His Word In Motion!
Go get your Bible and look up Psalm 45:1
READ IT WITH ME
My tongue is like the pen of a ready writer. Psalm 45:1
Also look up James 3:5, underline it please.
READ IT WITH ME
Even so the tongue is a little member, and it can boast of great things. See how much wood or how great a forest a tiny spark can set ablaze!
James 3:5
So if you KEEP SPEAKING SUCCESS LONG ENOUGH and KEEP TAKING ACTION LONG ENOUGH, then your SUCCESS AND PROSPERITY can cause others to stop and take notice of how GOD LOVES HIS CHILDREN! GOD IS BLESSING SO MANY PEOPLE IN SUCH WONDERFUL WAYS because they BELIEVE in and EXPECT and SPEAK GOOD BLESSINGS by faith to life.
Here's a few questions for you:
Are you SPEAKING faith filled SUCCESSFUL WORDS that will HONOR GOD and LIFT YOU UP? Are you SPEAKING AND CONFESSING THE GOODNESS OF GOD over every area of your life? Don't you want your life to be BLESSED IN THE NAME OF JESUS? Well, it is impossible to REAP A HARVEST OF GOOD without the SPEAKING THE SEED OF GOOD over your life! GOD SAYS we are VICTORS! NOT THE VICTIMS! Why? Because we can SPEAK IN THE NAME OF HIS SON JESUS!
You can renew the way YOU SPEAK by what is WRITTEN IN THE WORD! Yes! You can position yourself in CHRIST and choose words of truth from THE HOLY SPIRIT THAT GOD WILL HONOR! Speaking what the LORD SAYS means longing and thirsting for HIM TO PROSPER YOUR WAY! You see, THE GOOD THINGS in life come when you seek HIM and know you shall be filled with SUCCESS FROM HIS MOUTH! So it's GOOD TO SAY WHAT HE SAID IN HIS WORD!
Go get your Bible and look up Psalm 35:27, underline it please and read it with me.
Let those who favor my righteous cause and have pleasure in my uprightness shout for joy and be glad and say continually, Let the Lord be magnified, Who takes pleasure in the prosperity of His servant. Psalm 35:27
So Here's What You GET TODAY In My NEWEST Christian E-book INSTANT DOWNLOAD!
HOW TO SPEAK YOUR SUCCESS TO LIFE
Speak Well And You Can Excel And Prosper
God Wants You To Speak His Peace To Your Problems
Speak God's Word That Is Right And Full Of Power
Speaking God's Word Will Control The Spirit Of Doubt And Discouragement
God Listens When You Speak The Word That Is Alive And Full Of Power
Success Speaking By The Word Must Be The Way You Live
Speaking Is The Faith Way For Receiving Success
Speak With Confidence Because You Know The Word Is True
It's Good To Speak What God Says In His Word
Speak With Expectation That God Will Release Supernatural Success On You
The Spirit Of Faith Speaks And Believes
God Will Hear The Words Of Your Covenant Right To Be Blessed
You Have Spiritual Power To Speak Good Success By The Word
Don't Speak Negative When God Is Speaking Positive About Your Life
Speaking God's Word Is Spiritual Motivation In Action
Here's a question for you. Why does God want you to SPEAK YOUR SUCCESS TO LIFE THROUGH HIS WORD? Because God wants you to know how LOVING, KIND, GOOD, AND GRACIOUS HE IS TOWARD YOU! And God wants you to live a BLESSED LIFE TO BE A BLESSING! God IS NOT THE ONE who wants to make your life miserable! There are so many people who can't comprehend that God wants them LIVING AN EXCITING, WONDERFUL LIFE THROUGH JESUS!
Here's MORE of What You're GOING TO GET TODAY! ORDER RIGHT HERE! INSTANT DOWNLOAD!
Speak The Word To Get Problems Out Of Your Way
Speak Your Success Promise Like You Already Have It
Speak The Truth In The Name Of Jesus
Speak Words Of Praise To Thank God For Your Blessings
Don't Speak Doubt, Don't Speak Failure, Only Speak Promotion
Use Your Mouth To Make Your Wants Known To God
Speak And Claim What Is Rightfully Yours Through The Word
God Wants You Speaking The Word To Create Good For Your Life
Ask According To The Word That Lives In Your Heart
Speak The Seed Of God's Word Which Is Truth And Life
Speak The Word With Boldness And Courage
Jesus Wants You To Speak The Prosperity Word To All Areas Of Your Life
When You Speak The Word It Opens The Doors To Receive From Heaven
You Never Speak Doubt! You Never Speak Unbelief!
Speak By The Name And Blood Of Jesus Christ
When it comes to SPEAKING YOUR SUCCESS TO LIFE you should do what God tells you, not what the circumstances would seem to dictate. Don't look at setbacks, defeats, losses, and failures. Instead keep RECEIVING AND SPEAKING God's Word because you will ATTRACT SUCCESS TO YOU if you keep applying the laws that govern the blessings of God.
This Ebook WILL HELP YOU receive spiritual information in your spirit that will teach you to start SPEAKING WHAT GOD SAYS! You see, when you AGREE WITH GOD, there's always a RAINBOW OF GOODNESS waiting for you and a GREAT FUTURE AHEAD OF YOU!
BUT WAIT, HOLD ON, THERE'S MORE! BUY RIGHT NOW AND GET NEW BONUS MESSAGES ..STRAIGHT TALK STEPS THAT ARE PROVEN AND TESTED TO HELP YOU HAVE AGGRESSIVE FAITH TOWARD THE COVENANT BLESSINGS THAT GOD HAS PROMISED. AND HOW TO BE A DILIGENT PERSON WHO NEVER BACKS OFF, NEVER QUITS AND NEVER GIVES UP!
Darrick The Prosperity Messengers 5 NEWEST VERY POPULAR CHRISTIAN SPECIAL REPORTS IN PDF FORMAT. You see, GOD'S WRITTEN WORD is like a will that designates a BELIEVER AS THE BENEFICIARY! HIS WRITTEN WORD is also FULL OF SPECIAL SCRIPTURES TO HELP YOU know what belongs to you. Many Christians are blind to the spiritual nature of how things work in the spiritual realm. That's why God wants you to SPEAK THE WORD, CLAIM THE WORD, AND BELIEVE THE WORD and God will be with you in WONDERFUL WAYS TO PROSPER YOUR LIFE! Glory be to Jesus! O.K. HERE WE GO! HERE'S WHAT YOU GET!
1. Prayer Must Be Accompanied By Faith ( $10.00 Value ) Yours Free!
2. Don't Talk Your Way Out Of A Blessing ( $10.00 Value ) Yours Free!
3. What Kind Of Word Seeds Are You Sowing Today ( $10.00 Value ) Yours Free!
4. Many Blessings Don't Come Overnight, It's A Process ( $10.00 Value ) Yours Free!
5. You're A Member Of God's Royal Family ( $10.00 Value ) Yours Free!
BUT WAIT! HOLD ON! THERE'S MORE!
Darrick The Prosperity Messenger just added His NEW LIMITED TIME ONLY SPECIAL REPORT IN PDF FORMAT- Go Tell Someone The Good News Of Who Your God Is ( $10.00 Value ) Yours Free!
BUY RIGHT NOW AND SAVE $20.00 Off The E-Book price of $99.00. How To Speak Your Success To Life for ONLY $79.00-A $20.00 SAVINGS! BUT THIS PRICE IS ONLY FOR A LIMITED TIME! I URGE YOU TO HURRY! DON'T THINK IT OVER! ORDER NOW! And Get Started Right Away! AND IF YOU NEED A QUESTION ANSWERED OR NEED HELP JUST CALL! Darrick IS HAPPY TO HELP YOU! 270-443-8859
And by the WayâS WHAT I WANT YOU TO KNOW AND REMEMBER
If you email Darrick The Prosperity Messenger a Testimony How God prospered your life from the information you put to work from ..How To Speak Your Success To Life Ebook you'll receive by email a Free Exclusive Special Report Jesus Is The Power Behind All That Is Good ( $10.00 Value ) Yours Free! Just send an email to darrick@jesusprosperitychurch.com in the subject put Testimony Speak Your Success To Life Attention Penny.
HALLELUJAH! SAY, YES! AND BUY RIGHT NOW! AND YOU'LL ALSO GET DARRICK THE PROSPERITY MESSENGER'S E-SPECIAL REPORT IN PDF FORMAT.WALK THE WALK AND TALK THE TALK! Inside you will learn.How to live in such a way that people will know that you have been with Jesus and have learned how to PROSPER AND HAVE GOOD SUCCESS FROM HIS WORD! PLUS! The Secret to the Voice of Faith that Won't be Denied! Also the Secret Strategies of God's Extraordinary Achievers A $20.00 VALUE YOURS FREE!
HERE'S A QUESTION FOR YOU
Do you need HELP FROM ALMIGHTY GOD!? SAY, YES! Well, God sent Jesus to knock at the door of your heart and to take worry from your life, if you do things His way. So many people today need to recognize there is a God in heaven WHO LOVES YOU AND WANTS TO HELP YOU WITH YOUR PROBLEMS! That's why Jesus has taken the responsibility for your cares and worries.
Open your Bible to 1 Corinthians 7:32 underline it please and read it with me.
My desire is to have you free from all anxiety and distressing care.
1 Corinthians 7:32
If you want
HELP FROM ALMIGHTY GOD

Get This New And Exciting Message
DILIGENTLY SEEK HIM IN PRAYER

A $10.00 VALUE YOURS FREE
in pdf format. Just fill out
ALL
the information below and it will be sent to your email address.
* Required Field
ORDER RIGHT HERE! RIGHT NOW! INSTANT DOWNLOAD!
ONLY $79.00
FOR YOUR PEACE OF MIND, A REFUND IS AVAILABLE
IF YOU ARE DISSATISFIED
30 DAY MONEY BACK GUARANTEE
PROSPERITY MINISTRIES PUBLISHING INTERNATIONAL
1417 Madison Street Paducah, Ky 42001
270-443-8859
darrick@jesusprosperitychurch.com
Darrick The Prosperity Messenger CEO
Product Details
SKU# / Product ID: EB02
Related Categories