How to Attack Your Lack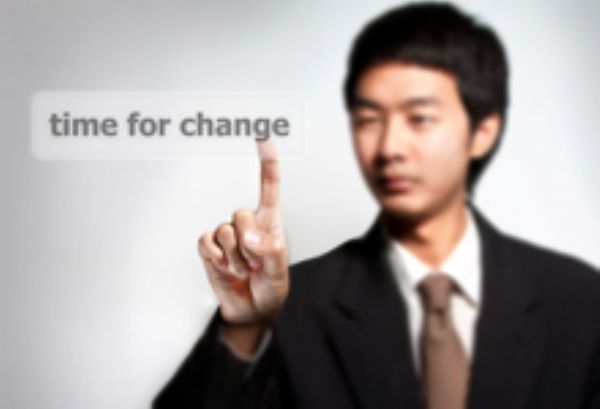 How to Attack Your Lack
SKU#: EB03
HOW COULD IT BE POSSIBLE THAT YOU WOULD EVER DOUBT

GOD AFTER ALL HE HAS ALREADY PROVEN TO YOU

? DON'T ALLOW

LACK

TO KEEP YOU FROM

RISING UP AND TAKING YOUR RIGHTFUL PLACE ON GOD'S UNSHAKABLE WORD

!
DON'T GIVE UP ON WHAT GOD SAYS YOU CAN HAVE!
IT IS WRITTEN… I WILL COME AND DO FOR YOU ALL THE GOOD THINGS I HAVE PROMISED!
Nothing you can do will please
GOD
more than simply having
FAITH IN HIM AND HIS SON JESUS CHRIST
! Don't think the promise is not happening if it looks like doors are not opening and everything's going wrong. That's satan's way of trying to get you to give up on
THE WORD
. But there's no room for giving up because we have
A MIGHTY GOD WHO HONORS HIS PROMISES
! If you stay faithful you will be
HELPED
!
Go get your Bible and look up Psalm 34:17…..underline it please.
READ IT WITH ME…….
"When the righteous cry for help, the Lord hears, and delivers them out of all their distress and troubles." - Psalm 34:17
Also look up John 14:1…..underline it please.
READ IT WITH ME……
"DO NOT let your hearts be troubled ( distressed, agitated ). You believe in and adhere to and trust in and rely on God; believe in and adhere to and trust in and rely also on Me." - John 14:1
GOD
has heard your cry that you are tired of being in lack and other burdens that are keeping you in bondage! It's time you
LOOK AT WHAT GOD'S WORD
says about your situation and
ATTACK LACK HIS WAY! GOD IS A MIRACLE WORKING GOD
! Will you trust
HIM
? Will you believe HIM? Will you put yourself in a position for
GOD TO HELP YOU ATTACK YOUR LACK
? How will HE do it?
WITH SPIRITUAL LAWS
! Yes!
THE GOSPEL OF PEACE IN THE NAME OF JESUS
!
The world's economy is suffering right now, but
THE TRUTH IS
, it has no impact on
GOD'S PROMISES TO YOU
!
YOUR SOURCE
is not your job and it never has been.
YOUR SOURCE IS GOD
! And HE never has had, and never will have a shortage of anything for
HIS PEOPLE
. It's true
GOD CARES ABOUT YOUR SPIRITUAL LIFE
but HE'S also
DEEPLY CONCERNED ABOUT YOUR PHYSICAL NEEDS
!
The devil may hinder you by throwing his fiery darts of lack troubles, but he doesn't have the power to stop you from WORKING GOD'S WORD TO ATTACK YOUR LACK! satan knows that THE WORD IS THE KEY TO VICTORY OVER YOUR LACK so he'll do everything he can to pressure you into walking away from it. But if you KEEP WORKING THE WORD, it will be only a matter of time before satan will be running away because you are BELIEVING GOD'S WORD POWER IN YOU IS GREATER than your lack problems. You know that every stronghold of deception, there WILL ALWAYS BE A GREATER SPIRITUAL WORD placed in The BIBLE!
Go get your Bible and look up 1 Peter 5:7…..underline it please.
READ IT WITH ME…..
"Casting the whole of your care [ all your anxieties, all your worries, all your concerns, once and for all ] on Him, for He cares for you affectionately and cares about you watchfully." - 1 Peter 5:7
As you partner with GOD IN THE SPIRITUAL REALM through prayer, speaking, hearing the Word and faith in GOD. HE WILL HELP YOU ATTACK YOUR LACK! THE WORD OF GOD IS A POWERFUL FORCE THAT IS ALIVE AND ACTIVE and it goes out to accomplish HIS DIVINE PURPOSE! And HE wants you TO BELIEVE in HIS DELIVERANCE even before you see it. You see, there are people all over the world that are oppressed because of lack. But, you can experience the LOVE OF GOD by asking HIM to COME AND HELP YOU IN THE NAME OF JESUS! Do you have a lack problem? Well, you can be filled with ANTICIPATION AND EXPECTATION about what GOD IS GOING TO DO FOR YOU!
No matter what you are going through, no matter how you feel, THE BIBLE is filled with SPIRITUAL KEYS FOR YOUR VICTORY OVER LACK! You don't have to worry or be afraid of what tomorrow holds because GOD has the ABILITY TO MAKE ALL THINGS WORK TOGETHER FOR YOUR GOOD, even when your situation looks bad. By letting HIM guide you and by obeying HIM, HE LEADS YOU TO VICTORY!
You see, your job isn't to try and figure it out, it is simply TRUST GOD AND PUT YOUR FAITH IN HIM! GOD KNOWS HOW TO ATTACK YOUR LACK and HE is going to turn it around. HIS SUPERNATURAL POWER can take you places and open doors in creative ways you would never reach on your own. Because God is saying to you, CAST YOUR CARES ON ME! I'M EQUIPPED TO HANDLE YOUR CARES! GOD wants you to know that you have a NEW HOPE AND A NEW VICTORY IN HIS SON JESUS! But you must be in agreement with and supported completely by THE WORD OF GOD! This Is HIGH PRIORITY WITH GOD TODAY! Don't pay attention to any plans based on what the media says. You need a WORD straight from the throne of GOD because it's the beginning of something new.
Go get your Bible and look up Psalm 55:22 …….underline it please.
READ IT WITH ME……
"Cast your burden on the Lord [ releasing the weight of it ] and He will sustain you; He will never allow the [ consistently ] righteous to be moved ( made to slip, fall, or fail )." - Psalm 55:22
The choice is yours today and that choice is simply to choose to GIVE YOUR LACK BURDEN TO JESUS or to let the devil keep you in lack day after day. You see, if you listen to satan you will lose your joy, your shout and your victory. BUT, GOD will guide you through your wilderness experience to ENTER THE PROMISED LAND OF BLESSING! And GOD will destroy every yoke that will try to weigh you down because GOD comes into covenant with you because of YOUR FAITH AND OBEDIENCE. GOD picked you because you are SPIRITUALLY PREGNANT and HE WORKS EVERYDAY transforming lack messes into BLESSINGS! Because that is GOD'S SPECIALTY!
There is NOTHING TO HARD FOR GOD and GOD'S WORD is sharper than any double edged sword. You have a POWER SOURCE THAT IS UNLIMITED and when things stand in your way trying to prevent you from ATTACKING YOUR LACK, HIS WORD smashes the roadblock away!
Here's one of the MOST IMPORTANT KEYS to attacking your lack. You can't allow the words of the devil or negative people to get to you, if you do you will lose your battle. You must always remember to open your ears to GOD, open your arms to JESUS and LISTEN, LISTEN, LISTEN, TO HIM AND HIS WORD!
Go get your Bible and look up Jeremiah 7:23…..underline it please.
READ IT WITH ME
"But this thing I did command them; Listen to and obey My voice, and I will be your God and you will be My people; and walk in the whole way that I command you, that it may be well with you." - Jeremiah 7:23
Here's What You GET TODAY In My NEWEST Christian E-book INSTANT DOWNLOAD
HOW TO ATTACK YOUR LACK WITH THE SUPERNATURAL WORD OF GOD
You Get What You Expect From God's Word If You Don't Give Up.

When God Is With You Good Things Will Happen For You.

Giving Can Get You Out Of Lack.

The Cares Of Your Heart Should Be Given To The Lord.

God's Word Can Comfort You In Your Troubles.

God's Word Is The Light To Attack Your Lack.

Speak The Word Of Truth To Attack Your Lack.

God's Works In The Unseen To Deliver Those That Trust Him.

If You Have A Lack Burden, Give It To The Lord.

God Wants To Handle Your Lack Problem.

Yes! God Can Get You Out Of Lack.

God Knows How To Destroy Your Burdens.

It Is God's Plan To Help You.

God Will March With You And Not Fail You.

Victory Is Certain When You Seek His Help.
GOD knows the right things you should be doing to ATTACK YOUR LACK! You don't have to struggle and accept burdens. You can move forward in the WISDOM OF GOD! It is the POWER OF HIS WORD, ACTIVATED BY THE HOLY SPIRIT. So if you are OVER BURDENED WITH LACK, then you are INVITED TO COME TO JESUS! JESUS ALWAYS WELCOMES A PERSON IN NEED INTO HIS PRESENCE! You see, GOD receives no enjoyment out of you being defeated by lack.
Here's MORE of What You're GOING TO GET TODAY! ORDER HERE!
Lack Get Out Of My Way, The Lord Is Here.

Seek The Lord And He Will Deliver You.

It Is Written! The Lord Hears And Delivers.

This Is What You Should Do In Trouble And Distress.

Your Joy In Jesus Is What Will Get You Out Of A Hard Time.

When God Is With You Lack Will Be Defeated.

God's Supernatural Word Power Is Mighty In A Time Of Lack.

I'm So Happy I want To Dance.

It Pleases The Lord To Help You Attack Your Lack.

You Have God's Grace To Help You.

What are You Waiting For? Call Out To God?

Do You Need Help? Here's What You Do.

If You Allow It, Lack Can Cause You To Continually Worry But God Said…..

Don't Let Lack Keep You Down When God Has A Word To Keep You Up.

Don't Keep Thinking Lack, Instead Read The Word.

God Is Always Ready To Help.

Do You Have Lack Troubles On Your Heart?

Here's The Cure For Your Lack Thinking.

Don't Let Your Hearts Be Troubled.
THE WORD OF GOD is where everything starts and THE WORD is the seed to ATTACK YOUR LACK. You see, you keep working GOD'S WORD no matter what it looks like in the natural. It's not always easy but, honor GOD'S WORD AS THE ULTIMATE AUTHORITY IN YOUR LIFE!
I want you to know that this e-book How To Attack Your Lack With The Supernatural Word of God will help you establish yourself in God's system by working His Supernatural Word on your burdens. You will get to know God as your Comforter!
BUT WAIT….HOLD ON…..THERE'S MORE! TAKE ACTION TODAY AND GET…
5 NEW BONUS MESSAGES ….STRAIGHT TALK STEPS THAT ARE PROVEN AND TESTED TO HELP YOU LEARN TO TAKE YOUR PROBLEMS TO GOD'S WORD!
Darrick The Prosperity Messenger's 5 NEWEST VERY POPULAR CHRISTIAN SPECIAL REPORTS IN PDF FORMAT. Stop holding yourself back from your true potential. God is looking for people who are bold! Far too many believers are living under the dominion of the world system. You're extra-ordinary! You're not like the rest of the world! You have the NAME AND THE POWER OF JESUS WORKING FOR YOU!
O.K…..HERE WE GO….
1. How To Walk In The Anointing Of Good Success ( $10.00 Value )

Yours Free!


2. God Wants Your Spirit Full Of Victory ( $10.00 Value )

Yours Free!


3. Jesus Is The Prosperity Power In The Word ( $10.00 Value )

Yours Free!


4. Ask And Believe And Say It's Done ( $10.00 Value )

Yours Free!


5. God Works According To His Word ( $10.00 Value )

Yours Free!
BUT WAIT.....HOLD ON…..THERE'S MORE!
Darrick The Prosperity Messenger just added His NEW LIMITED TIME ONLY SPECIAL REPORT IN PDF FORMAT- Get Rid Of Every Thought That Goes Against The Word Of God
( $10.00 Value )

Yours Free!
BUY RIGHT NOW AND SAVE $20.00 Off The e-book price of $99.00. Attack Your Lack Is Yours For ONLY $79.00- A $20.00 SAVINGS! Darrick The Prosperity Messenger charges more than that for 15 minutes of His time. But This Price Is Only For A Limited Time! I URGE YOU TO HURRY! DON'T THINK IT OVER! ORDER NOW! And Get Started Right Away! AND IF YOU NEED A QUESTION ANSWERED OR NEED HELP JUST CALL! DARRICK IS HAPPY TO HELP YOU!
And by The Way…HERE'S WHAT I WANT YOU TO KNOW AND REMEMBER…..
If you email Darrick The Prosperity Messenger a Testimony about How God prospered your life from the information you put to work from…..How To Attack Your Lack With The Supernatural Power of God Ebook and you'll receive by email a Free Exclusive Special Report
One Person With God Is Not Alone, But A Majority! ( $10.00 Value ) Yours Free! Just send an email to
darrick@jesusprosperitychurch.com
in the subject put Testimony How To Attack Your Lack Attention Penny.
HALLELUJAH! SAY, YES! AND BUY RIGHT NOW! AND YOU'LL ALSO GET DARRICK THE PROSPERITY MESSENGER'S
E-SPECIAL REPORT IN PDF FORMAT…. WALK THE WALK AND TALK THE TALK! You will learn …..How to live in such away that people will know that you have been with Jesus and have learned how to PROSPER AND HAVE GOOD SUCCESS FROM HIS WORD! PLUS The Secret to the Voice of Faith that Won't be Denied! Also the Secrets and Strategies of God's Extraordinary Achievers A $20.00 VALUE YOURS FREE!
HERE'S A QUESTION FOR YOU………
Do you need HELP FROM ALMIGHTY GOD?! SAY, YES! Well, God sent Jesus to knock at the door of your heart and to take worry from your life, if you do things His way. So many people today need all kinds of different help! But they don't know where to turn or who to turn to. But you need to recognize there is a God in heaven WHO LOVES YOU AND WANTS TO HELP YOU WITH YOUR PROBLEMS! That's why Jesus has taken the responsibility for your cares and worries.
Open your Bible to….1 Corinthians 7:32 underline it please and read it with me.
"My desire is to have you free from all anxiety and distressing care." - 1 Corinthians 7:32
If you want Help from Almighty God Get this New and Exciting Message…..DILIGENTLY SEEK HIM IN PRAYER A $10.00 VALUE YOURS FREE in Pdf format. Just fill out ALL the information below and it will be sent to your email address.
ORDER RIGHT HERE! RIGHT NOW! INSTANT DOWNLOAD!
ONLY $79.00
FOR YOUR PEACE OF MIND, A REFUND IS AVAILABLE
IF YOU ARE DISSATISFIED
30 DAY MONEY BACK GUARANTEE
Product Details
SKU# / Product ID: EB03
Related Categories