The Blessing Agreement of Prosperity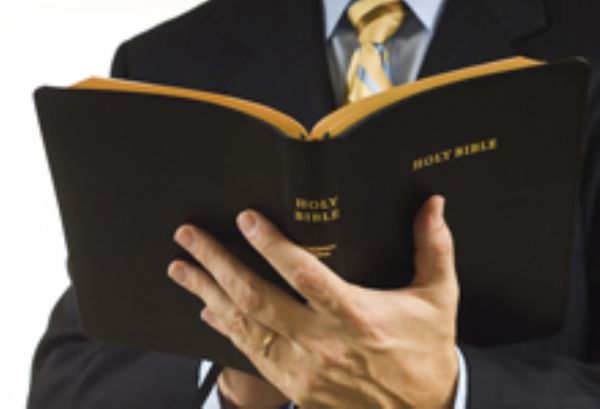 The Blessing Agreement of Prosperity
SKU#: EB05
GOD'S ANOINTING IS AVAILABLE TO BRING BLESSINGS TO YOU! AND GOD SHALL SUPPLY YOUR NEEDS BECAUSE YOU HAVE FAITH IN HIS SYSTEM! YOU CAN EXPECT GOOD THINGS TO HAPPEN DURING THE DAY BECAUSE OF THE BLESSING AGREEMENT WITH GOD!
THERE ARE SOME BELIEVERS WHO ARE NOT EXCITED ABOUT LIFE! BUT THE VICTORY IS IN THE LORD AND NOT YOUR SURROUNDINGS!
Go get your Bible and look up Hebrews 10:23 ….underline it please.
READ IT WITH ME…..
"without wavering, let us hold tightly to the hope we say we have, for God can be trusted to keep His promise." - Hebrews 10:23
Also look up Job 22:21…..underline it please.
READ IT WITH ME…..
"Acquaint now yourself with Him [ agree with God and show yourself to be conformed to His will ] and be at peace; by that [ you shall prosper and great ] good shall come to you." - Job 22:21
GOD HAS MADE A BLESSING AGREEMENT WITH BELIEVERS to let them know if they are living in defeat, or lack of any kind. GOD CAN TURN IT AROUND! Yes, I'm taking about you and your situation also. You see, many Christians are living a life way below their PRIVILEGES IN JESUS! Trouble may show up but, you don't have to let it trouble you. If you LIVE DEPENDING ON GOD, HE WILL PROVIDE EVERYTHING YOU NEED TO SUCCEED because it's in His BLESSING AGREEMENT OF PROSPERITY! But for it to work for you, you must think HIS THOUGHTS AND AGREE WITH HIS WORD! Why? Because GOD'S WORD IS HIS WILL FOR YOU!
You educate yourself to the WAYS OF THE WORD GOD! Then you practice sowing THE WORD OF THE BLESSING AGREEMENT INTO YOUR HEART! The obedient ones, the people that agree with God by speaking, reading, hearing, believing, and confessing HIS WRITTEN WORD have guaranteed rewards from HIM! Yes! GOD releases HIS PROSPERITY POWER only when HE finds faith that AGREES WITH HIM! You never talk failure, you never talk unbelief, you never talk quitting and never talk fear. You only talk and agree with GOD'S BLESSING AGREEMENT! That's the way you have GOOD SUCCESS!
Go get your Bible and look up Isaiah 1:19……underline it please.
READ IT WITH ME….
"If you are willing and obedient, you shall eat the good of the land." - Isaiah 1:19
Also look up Psalm 5:12……underline it please.
READ IT WITH ME……
"For You, Lord, will bless the [ uncompromisingly ] righteous [ him who is upright and in right standing with You ] as with a shield You will surround him with goodwill ( pleasure and favor )." - Psalm 5:12
The words of your lips are the words that abide in you and dominate you. So talk THE BLESSING AGREEMENT! Talk GOD FILLED WORDS THAT GET HIS ATTENTION! Remember, GOD did not intend for the sinners to live the good life and for HIS people to live a life of struggle. Many of GOD'S PEOPLE are held in bondage because the enemy has perverted their minds to the GREAT PROSPERITY TRUTHS OF THE WORD OF GOD! There are so many Christians who have been deceived by the evil one. The devil wants you to think insufficiency and he wants you to speak insufficiency.
But, GOD wants to transform you so that you will be an altogether different person, as you have never been before. How can this happen? You operate in THE BLESSING AGREEMENT IN THE NAME OF JESUS because HE came to give you the MORE ABUNDANT LIFE! If you are in PARTNERSHIP WITH GOD, HE wants you to have GOOD SUCCESS AND PROSPERITY. The Bible says, it is GODS will for you to be blessed so you can be a blessing.
Go get your Bible and look up Romans 15:29…..underline it please.
READ IT WITH ME…..
"And I know that when I do come to you, I shall come in the abundant blessing of the Gospel of Christ." - Romans 15:29
Also look up Psalm 21:6…..underline it please.
READ IT WITH ME…
"surely you have granted him, unending blessings and made him glad with the joy of your presence." - Psalm 21:6
Take your eyes off your own natural power and put them on HIS SUPERNATURAL POWER TO PROSPER YOU. All you have to do is follow HIS ORDERS IN THE BLESSING AGREEMENT and mix faith with your actions and HE WILL be the GOD Who is EVERYTHING YOU NEED HIM TO BE! The world doesn't understand this, ONLY A BELIEVER UNDERSTANDS GOD'S POWER TO BLESS because believing before seeing the manifestation is the very starting point of RECEIVING. Once you start believing the WORD OF GOD, it will start to generate a SPIRITUAL FORCE within you that AGREES WITH GOD! Hallelujah! You'll then be in THE BLESSING AGREEMENT WITH GOD, and it won't matter what your circumstances look like.
When you AGREE WITH GOD, HE gives you a custom designed plan for your life. And if you listen and stay focused on HIS WORD, soon you'll begin to think differently, act differently and see differently. Why? Because you have a BLESSING AGREEMENT WITH GOD! So you don't have to be an average Christian. What did you say? I said, AGREE WITH GOD and do as HE SAYS and you'll HAVE SUCCESS! Don't put a time limit on it, and don't give up. If GOD SAID IT, IT'S ON THE WAY!
When you you're IN AGREEMENT WITH GOD, you have to learn to TRUST HIM! Even in the midst of circumstances, GOD expects you to obey HIS instructions and if you do it and stick to it you'll walk on THE PATH OF VICTORY! GOD IS SUCH A MARVELOUS FATHER and HE wants you to be in the BLESSING AGREEMENT WITH HIM! Why? Because when you're IN AGREEMENT WITH HIM it is truly one of GOD'S most effective Spiritual Secrets for SUCCESS! So remember, GOD'S ABILITY is UNLIMITED and with HIM ALL THINGS ARE POSSIBLE!
GOD never thinks any bad thoughts about anybody, because HE wants to use people TO BLESS the lives of other people. But only as you spend time with HIM will you begin to take delight in the things GOD loves. So when GOD speaks a word to you, TRUST HIM COMPLETELY, for GOD never deceives HIS children because it is HIS WILL that we are to be in THE BLESSING AGREEMENT WITH HIM! So DON'T FORGET……
GOD has HIS part to do and we have our part to do.
Go Get Your Bible And Look Up Deuteronomy 29:9 ……underline it please.
READ IT WITH ME
"Therefore keep the words of this covenant and do them, that you may deal wisely and prosper in all that you do." - Deuteronomy 29:9
So Here's What You GET TODAY In My NEWEST Christian E-book
THE BLESSING AGREEMENT OF PROSPERITY
The Very Presence Of God Will Surround You With Good And Favor

New Blessings Will Come To You When You Delight Yourself In The Lord

Real Faith Believes You Will Receive When You Pray

Sowing Seed Is Working To Profit God's Way

Seed Offerings Will Get God Involved In What You are Doing To Prosper Your Life

God Will Perform And Reward The Obedient Believer

Being Loyal, Devoted, Dedicated, And Faithful

It's Always God's Will For You To Increase

When You Give To God He Becomes Your Blessing Partner

Blessing Come When Two Agree With The Word

What You Say By The Word Is The Way It Will Be

Your Blessing Will Show Up When You Put Forth Work

You Are Extraordinary When God Changes The Way You Think

True Dedication Is To Trust God To Keep His Promise

Prosperity Blessings Of All Kinds Belong To Those In Right Standing With God
GOD'S WORD will motivate you to a POSITIVE AND SUCCESSFUL LIFE! You see, GOD'S WORD is like spiritual music to your spirit. THE DAY THAT JESUS WAS RAISED FROM THE DEAD was a glorious day for the world and a DAY OF DEFEAT FOR THE DEVIL because THE BLESSING AGREEMENT OF PROSPERITY WAS OPENED up to RECEIVE FOR ALL BELIEVER'S THAT WANT IT!
Here's MORE of What You're GOING TO GET TODAY! INSTANT DOWNLOAD ORDER HERE!
God Directs The Steps Of A Good Person

You Have To Receive By Faith And Patience What God Has Promised

Be Agreeable To His Will And Your Plans Will Succeed

God Is The Giver Of Good Bountiful Blessings

What Do You Want From God? You Have Authority Of The Word

You Should Always Live Your Life Speaking God's Word

Keep Your Expectations On The Word

You Don't Have to Worry, Be Confident In Your Prayer

God Wants You To Have More Spiritual Knowledge

God Will Follow You To Do You Good

When The Lord Is With You, You Will Succeed

Pursue God With A Yearning Heart And You'll Prosper

God Is Always Willing And Able To Give You Increase

God Is The Source Of Your Strength And The Power Behind You

It Is The Will Of God That You Are The Head Not The Tail
You need to RECOGNIZE that the devil attempts to blind you and deceive you and the devil often frames doubt in questions. You see, the devil hates the Word of God and he wants you wandering around in a wilderness of defeat and the devil does his utmost to conceal his identity and disguise himself as he deals with you. And he will fill your mind with negative thoughts and he will seek in every way possible to discourage you.
BUT GOD has destined you to HAVE A GOOD LIFE, THROUGH THE BLESSING AGREEMENT OF PROSPERITY! GOD wants to teach you to EXCEL, PROSPER AND PROFIT and GOD has opportunities, resources and avenues through which He desires to PROSPER AND BLESS YOU! It's time to rule your environment and wake up to see that THE SCRIPTURES HAVE LIFE AND FREEDOM FOR YOU! When the SPIRIT OF THE LORD COMES INTO YOUR LIFE, THERE MUST BE VICTORY IN THE NAME OF JESUS! YES! CHRIST'S GREAT POWER can flow through you until your life is ENERGIZED, MOVED AND FLOWING FOR GOD!
BUT WAIT……HOLD ON……THERE'S MORE! BUY RIGHT NOW AND GET….
5 NEW FREE BONUS MESSAGES ….STRAIGHT TALK STEPS THAT ARE PROVEN AND TESTED TO HELP YOU RAISE YOUR EXPECTATION LEVEL AND EXACTLY HOW A SUCCESSFUL CHRISTIAN STANDS OUT IN THE CROWD!
Darrick The Prosperity Messenger's 5 NEWEST VERY POPULAR CHRISTIAN SPECIAL REPORTS IN PDF FORMAT. I want you to be in a place where you receive MUCH BLESSINGS FROM GOD and not one believer needs to live outside of the plan of GOD! COME TO ME, THAT'S WHAT GOD SAYS, FOR GOOD AND PROFIT!
O.K. HERE WE GO………HERE'S WHAT YOU GET…….
1. Go Ahead And Celebrate Your Promotion And Increase, God Has Already Approved it ( $10.00 Value )

Yours Free!


2. It's Only Temporary And Subject To Change ( $10.00 Value )

Yours Free!


3. Miracles, Blessings And Breakthroughs ( $10.00 Value )

Yours Free!


4. You Must Learn To Talk God's Language ( $10.00 Value )

Yours Free!


5. God Sets You Up To Have Good Success By Speaking The Name Of Jesus ($10.00 Value )

Yours Free!
BUT WAIT…..HOLD ON …..THERE'S MORE!
Darrick The Prosperity Messenger just added His NEW LIMITED TIME ONLY SPECIAL REPORT IN PDF FORMAT- God Receives Pleasure When You Prosper ( $10.00 Value )

Yours Free!
BUY RIGHT NOW AND SAVE $20.00 OFF The e-book price of$99.00. The Blessing Agreement Of Prosperity for ONLY $79.00- A $20.00 SAVINGS! Darrick The Prosperity Messenger Charges More Than That For 15 Minutes Of His Time! But This Price Is Only For A limited Time! I URGE YOU TO HURRY! DON'T THINK IT OVER! ORDER NOW! And Get Started Right Away! AND IF YOU NEED A QUESTIONED ANSWERED, OR NEED HELP JUST CALL! DARRICK IS HAPPY TO HELP YOU! 270-443-8859
And By The Way…..HERE'S WHAT I WANT YOU TO KNOW AND REMEMBER…
If you email Darrick The Prosperity Messenger a Testimony about How God Prospered your Life from the information you put to work from……The Blessing Agreement Of Prosperity Ebook you'll receive by email a Free Exclusive Special Report ………God Is Connected With You From Within ( $10.00 Value ) Yours Free! Just send an email to
darrick@jesusprosperitychurch.com
in the subject put Testimony The Blessing Agreement Attention Penny.
HALLELUJAH! SAY, YES! AND BUY RIGHT NOW! AND YOU'LL ALSO GET DARRICK THE PROSPERITY MESSENGER'S E-SPECIAL REPORT IN PDF FORMAT…..WALK THE WALK AND TALK THE TALK! Inside you will learn….How to live in such a way that people will know that you have been with Jesus and have learned how to PROSPER FROM HIS WORD PLUS The Secret To The Voice of Faith That Won't Be Denied! Also the Secrets and Strategies of God's Extraordinary Achievers!
A $20.00 VALUE YOURS FREE!
HERE'S A QUESTION FOR YOU…………
Do you need HELP FROM ALMIGHTY GOD?! SAY, YES! Well, God sent Jesus to knock at the door of your heart and to take worry from your life, if you do things His way. So many people today need all kinds of different help! But they don't know where to turn or who to turn to. But you need to recognize there is a God in heaven WHO LOVES YOU AND WANTS TO HELP YOU WITH YOUR PROBLEMS! That's why Jesus has taken the responsibility for your cares and worries.
Open your Bible to….1 Corinthians 7:32 underline it please and read it with me.
"My desire is to have you free from all anxiety and distressing care." - 1 Corinthians 7:32
If you want HELP FROM ALMIGHTY GOD Get this New and Exciting Message…. DILIGENTLY SEEK HIM IN PRAYER A $10.00 VALUE YOURS FREE in Pdf format. Just fill out ALL the information below and it will be sent to your email address.
ORDER RIGHT HERE! RIGHT NOW! INSTANT DOWNLOAD!


ONLY $79.00


FOR YOUR PEACE OF MIND, A REFUND IS AVAILABLE
IF YOU ARE DISSATISFIED
30 DAY MONEY BACK GUARANTEE
Product Details
SKU# / Product ID: EB05
Related Categories