Recession, Unemployed, Hardtimes Report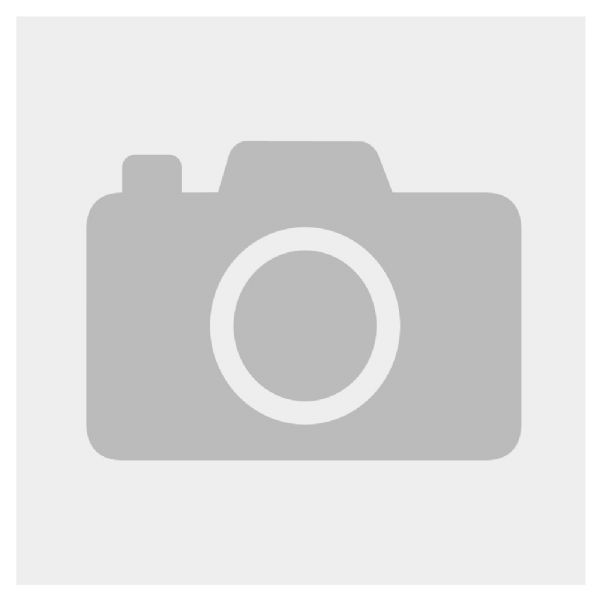 Recession, Unemployed, Hardtimes Report
SKU#: REP01
Are you unemployed because of the recession? Did you lose your job because of a bad economy? Some people and some experts say, it's not going to change it's only going to get worse and the media loves to cover all things negative. Yes, they do and the media loves to give you messages that have no hope! The world wants to transform you and tell you what to trust in and who to listen to. Does the world care about what's best for you? Well, people are struggling with the recession, with being unemployed, with hard times and the bad economy.
But God can speak peace over you and give you wisdom to prosper in lack situations, hard situations, negative circumstances, obstacles, problems and difficulties. God can show you how to escape the frustration of what's going on in the world. How can He do this? God will teach you how to excel, prosper, and profit by His kingdom laws. God's idea has never been for His people to lack in anything and God doesn't want His people wandering around in a wilderness of defeat.
Once you see yourself according to God's Word, recession, unemployed, hard times or a bad economy can no longer defeat you because you'll have secrets of kingdom success knowledge. You'll learn God is BIGGER than any problem or circumstance or obstacles which will try to block your way or make your life a burden. If you're a born again Christian Victory and Good Success belongs to you and God is willing to use His power and ability on your behalf. But you have to seek first the kingdom of God and His Word and ways of doing things.
Operating in God's system will produce Joy and Good Success in your life. God wants you to prosper in ALL AREAS OF YOUR LIFE and that includes YOUR FAMILY! God wants you to enjoy your life and if the recession, unemployed, hard times, bad economy is a burden to you, God will set you up to rise to the top! God has wisdom that will prosper your pathway. God has spiritual knowledge that will make you successful in life and God can perform opportunities, miracles, and wonders to bring about your destiny.
How will He do it? You have to ENCOURAGE yourself in the Lord! God wants you to be open to Him to do a new thing by STAYING HUNGRY FROM HIM and to PURSUE HIS PLAN that will change your failures and disappointments into SUCCESS! You can expect good things to happen! You see, recession, unemployed, hard times, bad economy doesn't stop a faithful person on a mission to receive from God. Hallelujah, your victory is in the Lord and not your surroundings! You never look to the outward appearance, you ALWAYS LOOK TO JESUS! How do you do that you ask? You must learn to flow with the attitude and successful mind of the Lord.
In Jesus you are always BIGGER THAN YOUR PROBLEM! God's Word is your burden removing, yoke destroying power. Jesus is Savior and Lord and He will lead you so you can position yourself to receive whatever GOOD THING God may want to do for you or to give you. God's desire for you is to live the good life where you are BLESSED TO BE A BLESSING! God wants you to prosper in spiritual things and in natural things. God wants you to prosper with good things so you can bless people with good things. God can arrange everything and there is NOTHING IMPOSSIBLE WITH GOD!
He is the ANSWER to every hard problem in your heart if you allow God to take absolute charge of the whole situation and do things His way. Most people choose to complain about their situations and circumstances about the recession, unemployed, hard times, bad economy but, God says don't allow the enemy to move you to operate in fear. God wants you to see that every obstacle can be removed.
You do not have the way out it is God who can bring you through, It is His plan and He is a God of Deliverance, a God of Help, a God of Power, a God of wisdom and He's NEVER WRONG! So when recession, unemployed, hard times, bad economy is staring you in the face God has something marvelous for the believer and when God takes hold of you, He makes you extraordinary in personality, power, and thought. Only believe, God will not fail you!
The moment you believe and do what God tells you to do, you will be clothed with a new power and you will see God always provides a way out of your problems! When talk of doubt or unbelief surrounds you, start listening to God no matter what all the negative voices around you say. God wants you to have good success He does not want you having less! There is a BIG DIFFERENCE in the world system and the kingdom of God system that Jesus wants you to operate in. GOD HAS A HIGHLY ORGANIZED PROSPERITY SYSTEM and Jesus provides plenty of direction for you to INCREASE, HAVE PEACE AND PROFIT AND THAT'S WONDERFUL GOOD NEWS FOR YOU! God wants to HELP you and He is looking for men and men who are willing to go against the current of popular opinion!
God is looking for those who believe that what He says is more important than what anyone else says. God is looking for those who believe what He thinks is more important than what anyone else thinks. One person with God is not alone but a majority! Don't concentrate on what little you know or have, or what you lack, concentrate on what God has and what He wants to do for you. Did you think because of the recession, unemployed, hard times, bad economy it indicated Jesus doesn't really know what's going on?
Jesus knows what's wrong in your life and how to fix it! But you must trust Him to solve the problems that are simply TOO BIG FOR YOU TO SOLVE! How do you do that? You listen to Him and do things His way! Do you have needs that you simply can't meet by yourself? Well, God is BIGGER than any problem you may face! God is a God of new beginnings and He has power over circumstances! God is in the business of doing the miraculous things and He has power that can supply all your needs, for every problem and for every difficulty! No situation, anywhere on earth is too hard for God! God has the power to change problems, burdens, and circumstances!
"But Jesus looked at them and said, With men this is impossible, but all things are possible with God." - Matthew 19:26
THIS SUPERNATURAL PEACE REPORT IS VERY AFFORDABLE….
and in this report you will learn that God's plans and His will is not limited to the ups and downs of the recession,
unemployed, hard times, or the bad economy. God's wisdom can be a light to your steps.
"Your word is a lamp to my feet and a light to my path." - Psalm 119:105
ORDER RIGHT HERE! RIGHT NOW!
INSTANT DOWNLOAD!

ONLY $15.00
Product Details
SKU# / Product ID: REP01
Related Categories