Mighty Angels Will Come To Help You Win New Victories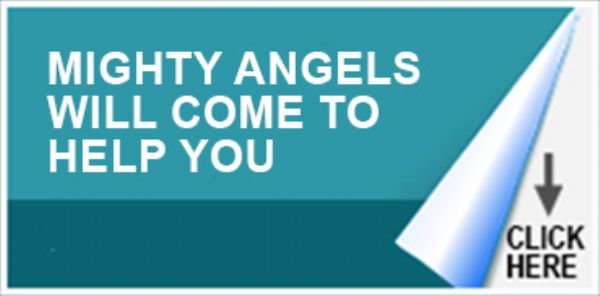 Mighty Angels Will Come To Help You Win New Victories
SKU#: PROD68184
ANGELS ARE SENT BY GOD TO HELP YOU IN YOUR TIME OF NEED! GOD IS A PERSONAL GOD WHO IS ALWAYS AWARE OF HIS PLANS AND ASSIGNMENTS FOR YOU! UNSEEN ANGELS COME TO HELP YOU PROSPER, PROFIT AND INCREASE ACCORDING TO GOD'S WILL AND PURPOSE! IN THE SPIRITUAL REALM ANGELS ARE SENT FORTH TO SUPERNATURALLY HELP BELIEVERS IN A RELATIONSHIP WITH JESUS!
The angel of the Lord encampeth round about them
that fear him, and delivereth them.
Psalm 34:7
Today I want you to know that God can turn your CHALLENGE INTO A CHANGE by sending Mighty Angels to Help You. God knows exactly where You are and exactly what You need. Your problems, troubles, situations and circumstances are very beatable! The devil wants you to worry about all the things that you have not seen happen yet. BUT JESUS IS LORD over all that concerns you.
Jesus will send Mighty Angels to help you in ways that is beyond your ability. Angels come with the Power of Jesus to give you His support. When a need arises, don't panic. Give the Angels time to work.
Mighty Angels can cause things to happen in your life that can't be explained. ANGELS COME TO HELP BELIEVERS! You may have times in your life when your thoughts are saying, give up. Many people are not dedicated to making God's Word a major part of their lives. Let me encourage you to stir yourself up and be alert and watchful to the spiritual ways God can Help you.
You may be in a desperate situation but there can be doors of opportunity for the Blessing Power of Jesus to take over. Are you in a storm today? Well, Mighty Angels have a purpose in God's plan for you.
Open your Bible to Exodus 23:20 underline it please.
Read it with me……
Behold, I send an Angel before thee, to keep thee in the way, and
to bring thee into the place which I have prepared.
Exodus 23:20
Angels will direct you in the direction of your future, if you let go of the past. God never promised you a trouble free life, but make no mistake about it, satan will throw his fiery darts of problems at you to get you off the right path. But you have to focus and look ahead with confidence for God to do Miraculous Things.
God has a purpose and divine appointments for you. There will be times when God will want you in the Right Place, at the Right Time. He's always thinking about you and watching everything that concerns you. There is a light of hope shinning from God's Wonderful Word straight to You.
Open your Bible to Luke 4:10 underline it please.
Read it with me…..
For it is written, He shall give his angels charge over thee, to keep thee:
Luke 4:10
God will not overlook You if you are doing the right things that get His attention. The Gospel has never been bad news but Good News and angels come to help You Prosper and have Good Success so You can ENJOY LIFE THROUGH JESUS!
There are too many people suffering from discouragement and loss of hope. There is no reason why the Children of God should be worried and living in unpleasant and distressing situations. ANGELS SET YOU UP FOR CHANGE, there may be spiritual work to do, but also there is work to do in the natural.
What are You aiming toward? What are You striving for? Are You staying focused even when many voices are trying to draw You away from Your purpose? God's message is clear today! He has MANY VICTORIES PLANNED AND DESIGNED with Your name on them. But it only happens when You get in agreement with what God said about You and what He would do for You.
Even when there is no hope, don't confess no hope, but go to God's Word and get some hope and expectation. God's Word is Transforming, Life Changing, One of a Kind Treasure. The Bible is written to Spiritual Passionate Believers. Every day begins and ends with God's Son and the scriptures.
Open your Bible to Psalm 103:20 underline it please.
Read it with me……
Bless the Lord, ye his angels, that excel in strength, that do his commandments, hearkening unto the voice of his word.
Psalm 103:20
Mighty Angels always come because of God's Word. They come to HELP YOU according to the will of God and help you enjoy life through Jesus. God is raising up people who will walk in the things He has prepared for them. So please understand when angels HELP YOU, GOD GETS ALL THE CREDIT AND HE GETS ALL THE PRAISE!
When you are sold out for Jesus and have giving your life to Jesus, angels direct you to the opportunity to enjoy the Benefits of the New Covenant. God has had your best interest in mind from the beginning that your problem started. God cares for you and the angels of Jesus come with total, undivided attention to HELP YOU! So if you belong to Jesus you have Mighty Angels working for you.
Are You more defeated than successful? Do you have needs that you can't meet by yourself? Do you have a problem that seems to not go away? Is stress bring you down? Do you have a family problem? Do you have a marriage problem? Do you have a business problem? Do you have a money problem? Do you have a job problem? GOD WILL HELP YOU!
God will provide answers and wisdom in Marvelous and Surprising ways through Mighty Angels. God always speaks the good things He desires to happen. So that means you should also speak good things you want to happen. The more you talk it, the more you believe it.
God gives You His Word in the Bible. The Bible is a book like no other. Christians are called to trust the scriptures in the Bible. Why? Because they will set You on the path to Your appointed destination and Mighty Angels will Help You get there.
Open your Bible to Psalm 91:11 underline it please.
Read it with me…..
For he shall give his angels charge over thee, to keep thee in all thy ways.
Psalm 91:11
Also turn to 1 Peter 1:12 underline it please.
Read it with me……
Unto whom it was revealed, that not unto themselves, but unto us they did minister the things, which are now reported unto you by them that have preached the gospel unto you with the Holy Ghost sent down from heaven; which things the angels desire to look into.
1 Peter 1:12
God's Power and Presence on angels are so remarkable your circumstances will not only change but you'll be Praising, Honoring, and Thanking God for the Goodness He just opened up for you. You'll be blessing His name for Your Successful Turnaround in the Name of Jesus!
Today Download my New PDF EBOOK – Mighty Angels Will Come Help You
( $45.00 VALUE )
Here's what I'm going to teach you……..
Angels will Lead You into Your Wealthy Place
Angels Come to Help You Prosper because of God's Word
God will Send Angels to do New Things for You
Angels Come with Power, Ability and Sufficiency from God to Help You
Angels Open up Opportunities for You because of Jesus
Angels Work for Jesus to Help You
Angels will Bless the Pathway God puts You On
Angels Work for God to relieve You of Your Problems
Angels Always Focus to do God's Will
Angels Listen to Your Words
When Jesus is Your Savior You have Access to Angels
Angels are Around You Right Now
Angels Watch Over You, It's Written
Angels Can Give You Strength When You Need It
Angels are Committed to Help You Prosper because You Belong to Jesus
When You Confess Jesus, Angels Work for You in Surprising Ways
Angels will Come and Deliver You When You Believe and Trust Jesus
You Always Get Angel Help When You Give Voice to God's Word
Angels Can Open up Doors of Success for You because You belong to Jesus
Angels will Come to Help You Defeat Your Problems
Regardless of Your Problems, God has an Angel Plan to Help You
Always think God for Your Angel Help in the Name of Jesus
Angels Work to Create Favor and Blessings for You because of Jesus
When You Commit Yourself to God, Angels Commit to Help You
Angels Work to do Great Things for You
Angels Work for You because You Agree with God
Angels Help those who Trust Jesus
When You Work the Word, Angels Work in Unseen Ways for You
Angels are All About The Kingdom of Jesus
Angels Direct Your Path to God's Plan of Success for You
Mighty Angels are with You night and day! They may seem distant, but they are not! They are always in connection to God's will and purpose for You. Angels come in the Name of Jesus to refresh You and give You victory. Start looking ahead and stop looking back.
This information is something You will want to take action on immediately! I give you the best angel information I have to offer! I should know because I use it regularly myself.
Also I'm going to be teaching you …..MY 5 NEWEST VERY POPULAR SPECIAL PDF REPORTS! AS A FREE BONUS TO YOU!
God Want to Full Your Mind with His Thoughts ( $10.00 Value )
What Do You Want God to Do for You ( $10.00 Value )
It's Not Too Late for Jesus to Turn Things Around ( $10.00 Value )
Wake Up and be Awesome In Jesus ( $10.00 Value )
God Doesn't Want You to Be Average ( $10.00 Value )
SO HERE'S WHAT YOU GET TODAY! READY? HERE IT IS! GOD'S WILL DOES NOT JUST FALL ON YOU, YOU MUST BE DETERMINED TO HAVE IT!
$45.00 Mighty Angels will Come and Help You Ebook
$55.00 5 E-Reports
$100.00 TOTAL VALUE!
BUY TODAY FOR $79.00
SAVE $21.00
30 DAY MONEY BACK GUARANTEE
Take Action Right Now, Don't Waste Time! Let Me Teach You! This information is written to Help You Right Now! Make a Difference in Your life! Does God want You to Succeed? Yes! Absolutely! Let me Help You Get Started Today!
darrick@jesusprosperitychurch.com
270-709-3199
Prosperity Ministries Publishing International
1417 Madison Street
Paducah, Ky 42001
Darrick The Prosperity Messenger
CEO – Christian Publisher
Related Categories