No More Stress Problems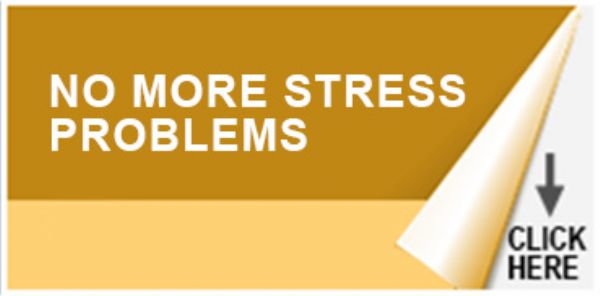 No More Stress Problems
SKU#: PROD68186
THE DEVIL WANTS TO DESTROY YOUR LIFE! ONE OF THE BIGGEST WAYS HE DOES IT, IS WITH STRESS! MANY PEOPLE DON'T KNOW WHAT TO DO ABOUT IT! SO HERE'S THE SPIRITUAL ANSWER! JESUS IS THE ANSWER TO EVERY STRESS PROBLEM IN YOUR LIFE! JESUS CARES ABOUT EVERY ISSUE THAT CONCERNS YOU! JESUS SAID, HE IS THE WAY, THE TRUTH, AND THE LIFE! STRESS IS NO MATCH FOR THE WORD AND THE ANOINTING OF JESUS!
Out of my distress I called upon the Lord; the Lord answered me
and set me free and in a large place.
Psalm 118:5
JESUS IS A PEACE MAKER and He is calling all people that are living in stress to come to Him RIGHT NOW! Jesus has a Word that is higher than the circumstances of stress. Jesus has His Own heavenly system to give You Peace over stress. I know it's hard to listen if you've been taught differently.
But, negative spirits can influence you to think so negative for so long that stress will not only defeat you but will create more unpleasant and troubling problems and situations for you.
JESUS wants to refresh and strengthen your spirit. There are so many people that are hurting so bad on the inside because of stress. Too many times people are trying to find others ways to get help rather than calling on the Name of Jesus.
JESUS is your Victory! JESUS is your Conqueror over All your problems of stress. JESUS knows the root to the problem. You need to put your situation in His hands and stop allowing yourself to be anxious, worried and upset. JESUS will prove Who He Is, not only to but also to those who are against you.
You need to walk in the scriptures and you'll find out that JESUS is the Light to no more stress in hard times, tough times and bad times. How can I say that? Because the Power of JESUS is taking over to make changes. You don't need to be discouraged or depressed because of stress.
Open your Bible to 1 Corinthians 15:57 underline it please.
Read it with me…..
But thanks be to God, Who gives us the victory [ making us conquerors ]
through our Lord Jesus Christ.
1 Corinthians 15:57
The victory of JESUS and His Word is the only thing solid enough to stand on when the opposition of stress comes your way. The strongholds of stress are torn down by the TRUTH OF GOD'S WORD IN THE NAME OF JESUS! You see, in the presence of JESUS is Power, Anointing, Peace, And Fullness of Joy over problems! Jesus never said, no, to the people who came to Him in faith.
satan wants you to stress out, satan wants to fill your mind with deception, satan wants you to worry all the time and he wants your life to overflow in problems, troubles, pains and sufferings. But JESUS desires you to walk in the fullness of your spiritual covenant rights.
JESUS wants you to look for and meditate on scriptures that will defeat what you're going through. JESUS wants you to have a serious appetite for the scriptures every day. Why? Because JESUS cares about your issues and He wants to save you. But you must come to Him.
Open your Bible to Psalm 59:16 underline it please.
Read it with me…….
But I will sing of Your mighty strength and power; yes, I will sing aloud of Your mercy and loving-kindness in the morning; for You have been to me a defense
( a fortress and a high tower ) and a refuge in the day of my distress.
Psalm 59:16
Once you find a promise of scripture in the Word, don't disqualify yourself from receiving it by listening to satan's lies. Every day, the devil offers you opportunity after another to exchange your joy for stress and worry. But if you're born again, you can rest assure that JESUS will work for you to make a change.
JESUS is looking into your heart and asking you, what do you want ME to do for you? Go get your Bible get in the scriptures and believe what it says is true. You will find out that all Power and Glory from God flows through JESUS. It's Mighty and Awesome and it works to defeat stress!
It doesn't matter what kind of stress you have! The Power of Jesus is in His Word for you. That's why satan wants to distract you and cause you to lose your focus on the Word. God wants you out of the bondage of stress and God sent JESUS to destroy satan's work.
Open your Bible to 1 John 3:8 underline it please.
Read it with me…..
The one who does what is sinful is of the devil, because the devil has been sinning from the beginning. The reason the Son of God appeared was to destroy the devil's work.
1 John 3:8
God wants to strengthen you today and let you know how much He love you! God's plan for you are Good plans, giving you so much to look forward to. But it's up to you to stand on God's Word in faith and receive everything that is rightfully yours and that includes living in peace!
God's Word is so full of refreshing power and that's why JESUS turns stress into joy and if you keep following Him your life will be filled with a peace you have never known. You see, the hard place in which you find yourself in is the very place in which JESUS is giving you the opportunity to COME TO HIM!
The Word of God is a Higher Authority than the circumstances. The devil loves to twist the truth as much as he loves to lie and he will send you a negative spirit to attack you and work against you to keep you stressed out. JESUS IS YOUR ANSWER! Don't make the mistake of listening to what negative people say or what the devil will say without listening to more of what God has to say.
Open your Bible to Romans 16:20 underline it please.
Read it with me…..
And the God of peace will soon crush satan under your feet. The grace
of our Lord Jesus Christ ( the Messiah ) be with you.
Romans 16:20
Scripture clearly teaches that you have an enemy who wants to frustrate and defeat you. The devil will oppose and interfere with your thinking and speaking in every possible way to keep stressing you out. That's why you must have the scriptures to be your guide on how to think and speak with THE MIND OF CHRIST!
I want you to know we live in a fallen world, and there are evil spiritual forces that influence people. satan is the main spirit behind the stress of destruction! But you can make the choice to live a life filled with joy, love, and peace. How? God will comfort you on every side and in your spirit because He gives you miraculous deliverance through His Son Jesus.
In your time of stress JESUS can go to work because He is The Comforter Who has power over every problem. JESUS knows how to change your negative stressful attitude. He can do it for you, but do you want it? God's Power in the Name of Jesus is limitless, it is far beyond the comprehension of mortal minds. Today, know JESUS in a personal relationship. He can HELP YOU!
TODAY Download My New PDF Ebook – No More Stress In Hard Times
( $45.00 VALUE )
Here's what I'm going to teach you……..
You Must Not be Moved by Circumstances
You Have to Give Faith an Opportunity to Work
God has a way He wants You to Defeat Stress
The devil comes to steal Your Peace
When problems talk to You, Talk the Word Louder
God Specializes in turning weaknesses into Strengths
A Positive Spiritual Force can Defeat a negative spiritual force
Peace From Jesus
The Word is Always Good for Your Mind
God will Always Give You Scriptural Support
Jesus wants to do battle for You to Give You Peace
The Principles of the Kingdom of God teaches You to be Different
More and More People are Crying out for Peace from God
Stop Worrying and Start Resting
How to Have Peace in Your Spirit
God wants to Deliver You from Distress and Troubles
Full of Peace and Joy
Let the Peace of God Guard Your Mind
Let me Give You A Scripture for Stress
How to Defeat Thoughts of Stress
Cast Down Every thought that is Against God's Word.
God Gives You Peace Right in His Word
What to do if Your Life is in a Time of Problems
Situations, Circumstances, Obstacles and Difficulties
The Holy Spirit is Your Helper so Let Him Help You
The devil will put negative pressure on You
Are You Addicted to Worrying
Are You Getting Upset, Tense, and Stressed Out?
The Best Way to Defeat Stress
The Bible makes it clear, JESUS CAN HELP YOU! It doesn't matter if it's discouragement, depression or stress of any kind. When JESUS HELPS YOU Extraordinary things can happen.
It doesn't matter if you're in hard times, tough times, and Bad times. Now is the time to look past the circumstances, troubles, and problems which surround you and look to JESUS. You see, if you are stressing out, God's heart does not push you away, ignore you, or block you from coming to Jesus.
I'm also going to be teaching you …..MY 5 NEWEST VERY POPULAR SPECIAL PDF REPORTS! AS A FREE BONUS TO YOU!
You Are Valuable to God ( $10.00 Value )
Jesus Can Give You Peace in the Storm You're Going Through ( $10.00 Value )
He that is in You s Greater than He that is in the World ( $10.00 Value )
Praise God 24/7 365 Days a Year ( $10.00 Value )
How to Put Yourself in a Position to Profit from the Word of God ( $10.00 Value )
SO HERE'S WHAT YOU GET TODAY! LET ME HELP YOU MAKE A WISE DECISION!
$45.00 No More Stress Problems Ebook
$55.00 5 E-Reports
$100.00 TOTAL VALUE
BUY TODAY FOR $79.00
SAVE $21.00
30 DAY MONEY BACK GUARANTEE
Take Action Right Now, Don't Waste Time! Let Me Teach You! This information is written to Help You Right Now! Make a Difference in Your Life! Does God want You to Succeed? Yes! Absolutely! Let me Help You Get Started!
darrick@jesusprosperitychurch.com
270-709-3199
Prosperity Ministries Publishing International
1417 Madison Street
Paducah, Ky 42001
Darrick The Prosperity Messenger
CEO- Christian Publisher
Related Categories